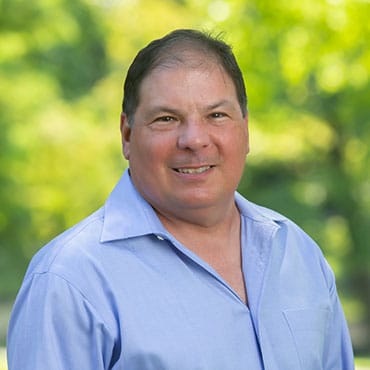 "Our mission is to create beautiful smiles for our patients in a professional, efficient and enjoyable environment. We listen to our patients and let them know they're important and valued." – Robert A. Shapiro, DDS, MS
With more than 25 years of experience, Dr. Robert Shapiro treats patients of all ages who want to smile with confidence. He attended the University of Toronto where he earned his Doctor of Dental Surgery degree in 1986. He practiced dentistry for 11 years before pursuing a graduate degree in orthodontics from St. Louis University in 1999.
Dr. Shapiro has a special interest in adult orthodontics and works with several of the area's restorative dentists to achieve optimal results for his patients, as he is a firm believer that a multidisciplinary approach is often the best one.
New orthodontic techniques and appliances can greatly reduce discomfort, decrease the frequency of visits, and shorten treatment time. As an alternative to bulky metal braces, Dr. Shapiro offers translucent ceramic braces and the Invisalign® system, which straightens teeth using a series of clear, customized, removable appliances called aligners.
Dr. Shapiro stays up-to-date with the latest advancements in orthodontics by holding memberships in many professional organizations, including the American Association of Orthodontists, American Dental Association, and Alpha Omega International Dental Fraternity. He also serves as a Board Member of the Greater St. Louis Dental Society.
To give back to his community, Dr. Shapiro has been a long-standing member of the Give Kids a Smile organization which provides free dental services for children in need.
Fun Facts about Dr. Shapiro
To satisfy my sweet tooth I eat: Sugared cereal

I take my coffee: with milk

Place in the world I'd like to visit: Seychelles Island

When I was a child, I thought I would grow up to be: a Doctor

Something that always makes me smile: A happy patient with straight teeth

What was the best concert you ever attended? Rush

What's your secret talent that no one knows about? A magician

What is your favorite family tradition? Traveling